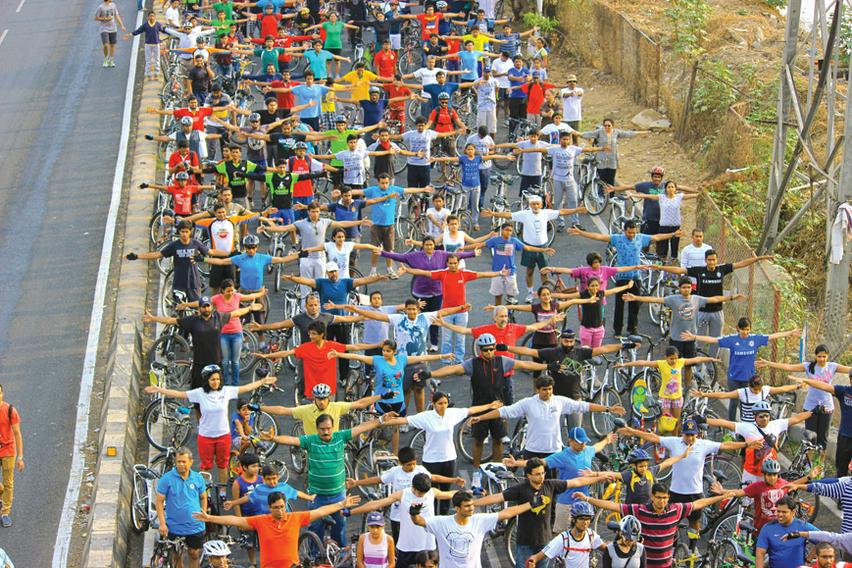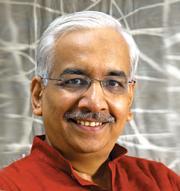 V. RAVICHANDAR
One Sunday in February, a miserly 250 metres on MG Road in Bengaluru was closed to traffic and thrown open to the public as an Open Streets initiative. There were shops, food outlets, street art, entertainers, music et al. And the public response was overwhelming. Over 100,000 people visited the stretch and, post-5 pm, the place resembled Churchgate Station in peak hour. It was an unqualified success, barring challenges in finding parking space and some grouses about the littering. It just went to show that citizens are starved of vibrant public spaces and flock in droves when there is an opportunity. Bengaluru's Open Streets initiative follows a string of similar initiatives in other cities — Raahgiri in Gurgaon, Delhi, Bhopal and Equal Streets in Mumbai.
Getting to one big Open Streets day event, albeit on a small stretch, has not been easy. Since early 2000, civic enthusiasts have been interested in having pedestrian areas in select places. Commercial Street, a major shopping area, has been the street of choice for a very long time. The local traders' association resisted it, fearing a drop in shoppers and demanded huge parking arrangements to allow it. Finally, about two months ago, they relented and allowed a Happy Streets Sunday which had a decent response.
The reason shop-owners are open to it now is due to the competition the street shops are facing from the malls — it made eminent sense to use the natural attributes of the great Bengaluru weather and a car-free safe environment to attract shoppers! This author recalls shop-owners in Marienplatz in Munich, Germany, a fully pedestrian area, mentioning that they had protested against pedestrianisation but in reality their sales had increased three-fold since the area became car-free. One lives in hope that some of the major shopping districts of Bengaluru become vehicle-free every day of the year.
Bengaluru has had a few 'car-free' initiatives in the past two years. A 'cycle day' programme has been running under the aegis of the Department of Land Transport (DULT), supported by civil society groups like Praja. The 'cycle day' is held twice a month in different parts of the city. A very small part of the road infrastructure (200-300 metres) is made vehicle-free and families can use the place for leisure activities and cycling. The focus was to promote non-motorised transport and build awareness about sustainable mobility. Six months ago, the Horticulture Department and the traffic police collaborated to make Cubbon Park a car-free area on Sundays. Slowly, Bangaloreans derived a welcome taste of an alternative vehicle-free life on Sundays.
One of the best examples worldwide of vehicle-free Sundays is Cyclovia in Bogota. In a city of seven million, close to a million come out to large tracts of the city which are vehicle-free. In many areas, one set of lanes is closed to vehicular traffic while the opposite lanes are made two-way. In this manner, with alternative route planning, hundreds of kilometres can be made vehicle-free. In HSR Layout, a residential locality in Bengaluru, they tried a car-free Sunday by banning vehicular traffic on the main roads. This led to a lot of inconvenience for folks who needed to head out or come in during the day. So it is important to plan vehicle movements while making parts of an area car-free.
The Open Streets initiative on MG Road showcased what government agencies are capable of when they work in tandem. The MG Road event was run by DULT (Directorate of Urban Land Transport) with assistance from the Traffic Police, Bangalore Metro, Bangalore City Corporation, the Tourism Department and the bus transport folks. There is, however, a challenge when it comes to the government trying to do these events on its own with limited external assistance. It has reservations about doing it too frequently and prefers it as a token activity — it has said it will do Open Streets once in six months.
Further, it is worried about scaling it up on a regular basis across the city. Senior police officials in informal conversations have maintained that while it could be great for the public, it's just another task enjoining more effort for the traffic cops. Here too, the cops are missing out on an important benefit of such car-free, community outing days — it brings the local police representatives in closer contact with the community and builds trust and respect.
The plan to do such events twice a year is woefully inadequate. It needs to be a weekly event and some streets need to become pedestrian areas every day of the year. Our cities have challenges with hard infrastructure of roads, traffic woes, and problems of garbage, water, sanitation and so on. We can at least mitigate some of these woes by providing soft infrastructure, and community-friendly alternatives like making our public spaces come alive through car-free days. The Open Streets event can easily attract sponsors and be run in a sustainable manner using event managers where the role of the government is to provide the necessary permissions, and plan or regulate the vehicular traffic on alternative routes. Government agencies need to let go of their turf rights and allow the scaling up (at least one km per ward for the 198 wards) to happen through private efforts and local community involvement.
V. Ravichandar, civic evangelist, hopes that citizens can be in touch with their inner Bengaluru in car-free areas!