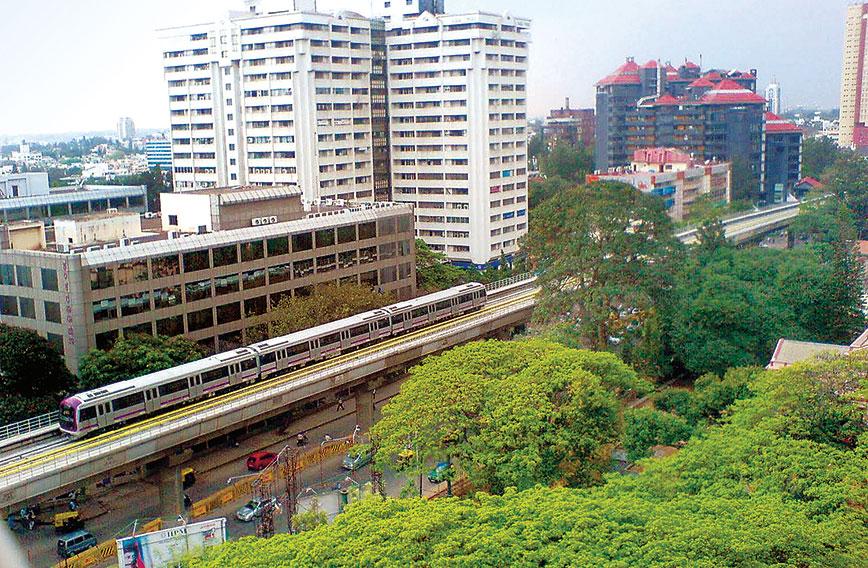 Politicians should adopt a bipartisan approach to urban development
A manifesto for Bengaluru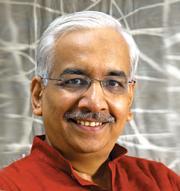 V. RAVICHANDAR
Karnataka is witnessing the election tamasha — a great spectacle with plenty of sound and fury. There are manifestos, but one wonders whether even the candidates bother to read them. There is little of substance to help voters decide between political parties on the basis of how they will fix the myriad problems that plague our cities and why they are deserving of our vote. One cannot help thinking of the entire exercise as akin to rearranging the deck chairs of the Titanic as it heads towards the iceberg. There is hardly any talk of necessary course correction to avert the looming disaster that awaits our unplanned, runaway cities.
Bengaluru, for instance, is on course to double its population to 20 million by around 2030. We are witness to a declining quality of life in the current city. So, it's fair to wonder what the vision is of our prospective leaders to head off the upcoming shipwreck as they seek our vote this May. There is a serious trust deficit between citizens and the elected representatives. So, can we expect less grandstanding and more openness to discuss solutions to fix the trust deficit?
With an engaged citizenry and expert insights, the contours of the solution set for our cities are well documented. The challenge is how do we find bipartisan consensus on embracing the solutions and parties slug it out on who has more audacious goals to fix the city and is better at execution. Here are some of the contours of the solution set to fix our cities that needs to be embraced by all political parties:
To save the city, think 'city-regions': A city, particularly a large one like Bengaluru, needs a guardian at the regional level. In our current political lexicon, it needs a chowkidar in the form of a proactive, vigilant regional authority to plan and secure our cities' future. The state needs to view a larger regional area that goes beyond the current thinking of a few satellite centres around a city. Unless this forms part of the larger vision, any incremental fixes to making a city liveable will lead to further influx — causing infrastructural collapse and deterioration in quality of living. One would think that politically this is a necessary and a catchy sell to voters. It creates local jobs, pitches for balanced regional development and will aid in attracting investors to all parts of the state.
Governance and administration: For a mega city like Bengaluru, sans delegation, citizen participation at the ward level, decentralisation through multiple Corporations, integration across the Corporations and a zillion agencies at city-wide level, there is no way the city's woes can be addressed. We need accountability through a directly elected mayor. And while we are on the subject, we need better human resources capacity in government, including the willingness to consider lateral recruitment of specialists to tackle our problems. A recommendation of multiple Corporations is made out to be a case of splitting the child to score political points. On the contrary, it strengthens the city brand by ensuring it's a great place to live and work. London, for instance, has 32 boroughs and it's one of the most iconic city brands.
Proactive Municipalisation: The typical response to uncontrolled expansion on a city periphery is to bring them within the ambit of the City Municipal Corporation, as was done in Bengaluru in 2007. A decade later, the 110 villages brought into Bengaluru do not have water, sewerage or good roads. We need a clear road map for proactive planning of urban and rural bodies on the city's peripheries to prepare them for any future amalgamation. This could be considered 'municipalisation'. We need to identify and intervene in such areas in advance before the rot sets in due to lack of planning. Infrastructure provisioning, for instance, must precede any development permission.
Customised solutions: We have a single Act for city municipal corporations, be it Tumkur with a 300,000 population or Bengaluru with a 10 million population. Similarly, the Karnataka Town and Country Planning Act is the same for Virajpet with a population of 7,000 and for Bengaluru. These Acts are legacies of the colonial era and have seen only piecemeal amendments over time. Comprehensive revision is critical to making such Acts relevant to addressing the scale and complexities of cities today. Bengaluru needs an independent municipal Act. We must consider custom approaches instead of broad brush strokes that impact the entire state's urban centres.
Guiding principles: The government has a fascination for announcing projects worth many crores of rupees as a sign of the solution. Instead, we need to be clear about the guiding principles to fix common citizens' problems be it roads, traffic, garbage, water, pollution, and so on. For instance, we must build our city roads around the pedestrian as the prime customer. This would imply greater emphasis on walkable footpaths. There is no mobility solution feasible without a focus on public transport. We need to focus on moving people rather than moving vehicles. Similarly, solid waste management needs segregation at source and decentralised processing if our landfills are to be reduced. Waste is a resource, not an expense head. We should sweat existing assets be it suburban rail, an underused airport or a decrepit public-sector unit which can be used as public spaces. We need to pay more attention to demand side management like conservation and time of day metering rather than just supply-side spending. Solutions to seemingly intractable problems like burning lakes is to focus on integrated watershed management instead of pouring money on ill-conceived lake revival projects.
Our political discourse is increasingly characterised by polarisation, name calling, claims and counter-claims that are so difficult to fact-check or keep track of. In respect of fixing our cities, it's time civil society got the political class to embrace and find common ground on a set of solutions that need to be implemented. We need to table them, debate them and evolve a consensus of the common minimum programme that is acceptable. And hold our elected representatives to deliver on them when in power. Our cities heading towards the proverbial iceberg should help focus our collective thinking. Wishful? Chowkidar, anyone?
V. Ravichandar, civic evangelist, keeps plugging away his pipe dreams about the city space