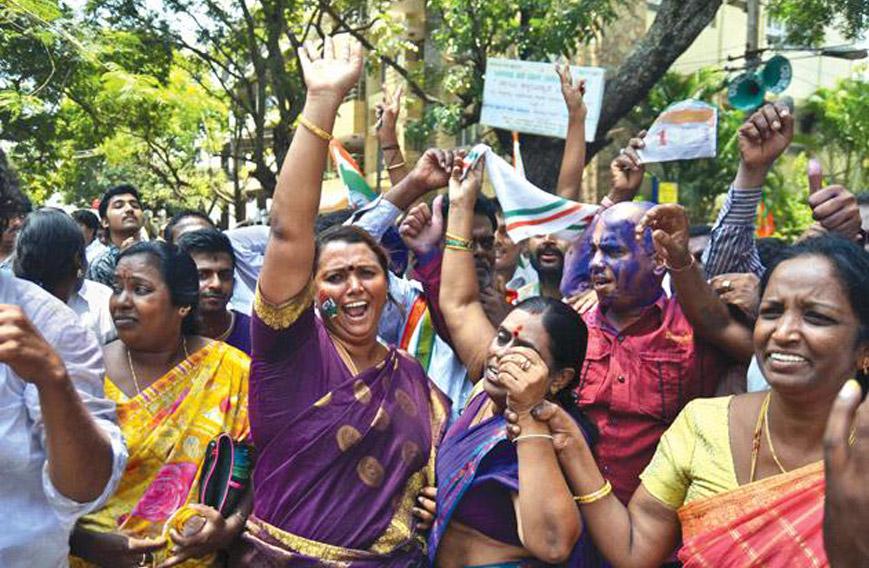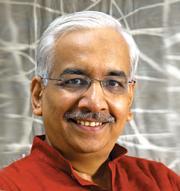 V. RAVICHANDAR
The recently concluded Assembly election was notable for three developments. One, the State recorded a high turnout of over 70 per cent and even normally apathetic Bangalore recorded 57.3 per cent (up from 47 per cent last time). Secondly, in Bangalore there was noticeable, visible civic activism (certainly on TV channels and local print media) due to the entry of the newly formed Bangalore Political Action Committee (BPAC). Lastly, in Bangalore the Lok Satta party fielded 24 candidates positioning itself as a party with a difference with a clarion call for good governance.
The State seems to be relieved that there is a clear majority for one party and hopefully there will be stability and progress. So what does this election tell us about the role of civic activism and does a change in the ruling party improve government functioning?
The Lok Satta party won about 3.2 per cent vote share and their best known candidate, Dr Ashwin Mahesh (who has a creditable record on implementing urban initiatives) got a commendable 7.5 per cent vote share in his constituency coming in third place. In at least four of the constituencies their candidates worked the streets, the houses, apartments and offices painstakingly carrying their message of public problem solving, solutions for outcomes and a plea for bad politics to give way to good politics. In the end, money power, better oiled political mechanisms and wider reach in the state of the major parties won out. The reality on the ground is that currently there is a limited 'vote bank' for the good governance themes that are needed. Caste, community, slogans, promises, inducements aided by apathy and scepticism still rules. Well- intentioned people and groups have to soldier on.
The increase in Bangalore's voting public was certainly aided by the efforts of bodies like Smart Vote, BPAC, media campaigns like 'Vote Maadi' and efforts of NGOs like Janaagraha and the Election Commission to exhort folks to vote. These groups addressed frequently asked questions on how to register and helped people get on to the voting lists. For instance, Smart Vote led by Prithvi Reddy, held registration camps in offices and localities and helped over 300,000 new voters register – the incremental additional voting numbers compared to 2.8 million turnout in 2008 was around 900,000. Civic groups across the country could learn from Bangalore activists on how to get new voters on a scale basis registered in their city wards. Given the migration into urban areas, eligible new voters and given the high youth demographics the new additions have a chance to change the way vote bank politics is traditionally played.
The Bangalore Political Action Committee (BPAC ), headed by Kiran Mazumdar Shaw and Mohandas Pai, two prominent business leaders and Jairaj, a former senior government officer with about seven to eight other prominent Bangaloreans as founder- members, made a splash with their Agenda for a Better Bangalore with a "Let's be better" call. BPAC's appeal is to the middle class, the educated voter class that has traditionally been apathetic to the political process and a 'no show' at election booths, come election time. BPAC wishes to consolidate this middle class 'vote bank' by getting them registered as voters and getting them to exercise their vote for 'good' candidates. They organised a 'March for Bangalore' walkabout that got about 4,000 participants and a flash dance that played out in malls, social media and TV studios. BPAC went ahead and endorsed 14 candidates from 12 constituencies and gave them contributions from Rs 3 to 5 lakhs. Five of the endorsed candidates won.
While the goal of a better Bangalore, voter registrations and getting the vote out was welcomed, critics had concerns about BPAC. It was branded an elitist group. The counter was that the agenda was inclusive and elites need to take the lead. The decision to endorse candidates was not welcomed by all. There was a feeling in some quarters that there was insufficient data to make an informed call and BPAC needed to establish itself and build a follower group before endorsing candidates. BPAC felt they needed to be courageous in doing what's required and a visible campaign donation by cheque was a first step for more transparent donations.
There is a new government and a Chief Minister known for his administrative acumen in place. New dispensations, new faces give citizen's hope. Past experience in the State has shown that in the first year particularly, the mandate for development is taken seriously and initiatives do get taken. In the context of Bangalore, the 2000 elections led to the setting up of multiple task forces including the Bangalore Agenda Task Force. The 2008 elections led to the setting up of ABIDE, a task force focussed on Bangalore. However, the window of opportunity tends to be a fast closing one. With the passage of time, political capital inevitably diminishes – in the 2000-04 period the Veerappan kidnapping and Cauvery crisis took its toll; in the 2008-13 period, the mining scam, land deals impacted the CM's continuance.
Overall, civic activism is in a good place and though there are detractors, the entry of entities like BPAC with a middle class focus is welcome for strengthening the democratic process. BPAC has said it will monitor the work of the city's MLAs, do report cards and push for the Bangalore agenda. They might be required to get involved in the process of making the change happen. The challenges in the State and urban centres are complex and it is this author's case that crafting public-private collaboration (not PPP where it's about commercial arrangements) for better outcomes is the way ahead. This requires government to create spaces for such collaboration and individuals outside of government willing to engage in this synergistic venture.
V. Ravichandar, Chairman, Feedback Consulting