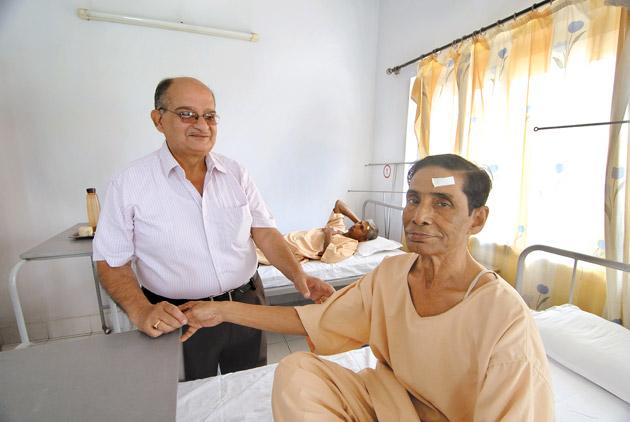 Low-cost eye care for everyone at Budge Budge
Subir Roy, Kolkata
Published: Oct. 13, 2015
Updated: Dec. 21, 2015
About 15 km from southwest Kolkata in a nondescript small town called Budge Budge, members of the local Rotary Club have for nearly two decades now developed a highly successful model of affordable healthcare. The state, local charity, foreign philanthropy and paying patients have all contributed.
The GRSM Rotary Eye Hospital, which began in 1996, now treats over 30,000 outpatients and conducts around 2,000 cataract operations a year. Half the operations are done free. Outpatients pay Rs 20 to register, Rs 15 for a subsequent visit and Rs 30 for a refraction test (prescription of glasses). Paying patients choose from a number of packages ranging between Rs 2,500 and Rs 25,000. There are 18 free beds and seven paying ones.
Nobody, absolutely nobody, is turned away because of an inability to pay. If you have a BPL (Below Poverty Line) card your cataract operation is done free and the hospital gets Rs 3,000 from the government under the Rashtriya Swasthya Bima Yojana (RSBY). Last year the hospital did over 100 RSBY cases. Those who have neither the RSBY card nor money are put through an informal assessment by the administration and a fee, if any, is determined for the patient to pay.
Pradip Chitlangia, then chairman and now patron-in-chief of the Rotary Club of Budge Budge Welfare Trust which set up the hospital and runs it recalls, "After the first two years we never struggled to perform free operations." Dr Niloy Mukherjee, secretary to the trust during its early days and now a trustee and director for the hospital, says, "Healthcare can never be a losing proposition."
Saturday afternoon is set aside for those who cannot afford Rs 20 for registration. They need to pay only Rs 10, inclusive of OPD procedures. Significantly, few turn up then ...