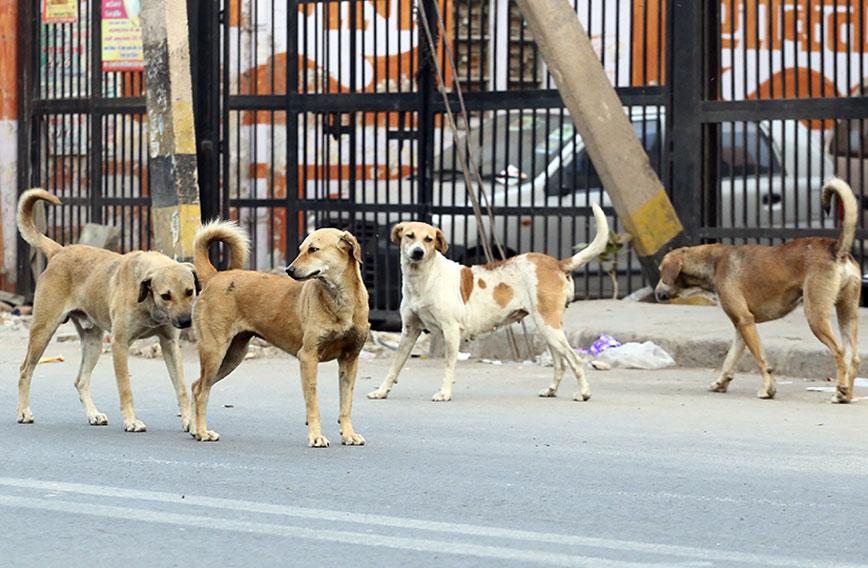 Draft policy proposes registration, pounds...
Published: Jun. 28, 2022
Updated: Mar. 18, 2023
The Humane Foundation for People and Animals has proposed a national policy on management of the dog population and control of rabies in India.
The policy emphasizes the responsibility of the government but also involves animal welfare organizations.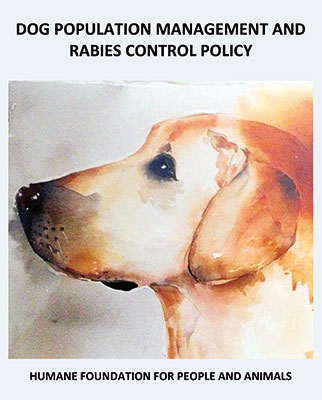 It draws extensively on best practices and laws across the world and seeks to adapt them to Indian requirements.
It has been formulated by T.A. Ramkumar and Meghna Unniyal, who are co-founders and directors of the foundation, and Dr Abi Tamim Vanak, Fellow at the Ashoka Trust for Research in Ecology and the Environment (ATREE).
The proposed policy is part of the PIL filed in the Supreme Court. It goes into great detail and needs to be read in its entirety. Given very briefly below are just a few of the range of issues that it comprehensively addresses.
Registration
The policy suggests that all dogs over the age of three months should be registered with the Local Authority within one month of reaching the age or of possession for responsible ownership. The Local Authority will provide the owner with a certificate of registration for the dog and microchip the dog as proof of registration.
Capturing dogs
The Local Authority is in charge of capturing roaming dogs, providing a requisite number of dog vans with ramps for the capture and transportation of roaming dogs with a driver and two trained dog catchers.

A record of dogs captured shall be maintained, mentioning the name of the area, date and time of capture, and details about dogs captured. The dogs must be captured humanely. Each dog is to undergo a health check up by a veterinary doctor.
Bites and attacks
The Local Authority must pay the costs of curing any injuries or infection resulting from an unowned dog biting or attacking any person or animal along with a compensation at the rate of `1,000/ per day for each day the person is unable to engage in their usual occupation.
It must maintain records of the nature, impact and costs of incidents caused by dogs, including dog bites, attacks, accidents, rabies and deaths with adequate traceability of the affected person, the concerned dog, and the location.
Board Responsibilities
A board constituted under the law for prevention of cruelty to animals, should oversee the implementation of the provisions of the policy by the state and ensure that animal welfare organizations are spending taxpayers' money well.
Feeding in public places
No person shall feed any dog in any public places. A penalty of `500 would be levied for a first offence and `1,000 for a subsequent offence.
Neutering
The Local Authority and animal welfare organizations shall offer neutering through local veterinary doctors. Both male and female dogs shall be neutered.
Euthanasia
Only a veterinary officer or another competent person shall euthanise a dog, except in an emergency, to terminate a dog's suffering.
Any euthanasia shall be done with the minimum of physical and mental suffering. The method chosen to euthanise a dog shall either cause immediate loss of consciousness and death or begin with the induction of deep general anaesthesia.
Monitoring Committee
Every Urban and Rural Local Authority is to constitute a Monitoring Committee consisting of an elected representative or the sarpanch, a ward officer or village administrative officer, a veterinary officer, three citizens and an officer of the State Forest Department in case the area is within a 10 km radius of a wildlife sanctuary.
Pounds and Kennels
The Local Authority can licence animal welfare organizations for setting up dog pounds, including kennels for rehoming/sheltering any of the captured dogs which are not to be euthanised on annual registration.
Pounds and kennels should have drainage, water and electricity. Size, design and occupancy capacity should be addressed. They should be suitably located outside residential and commercial areas. The dog pounds should include isolation and quarantine facilities.