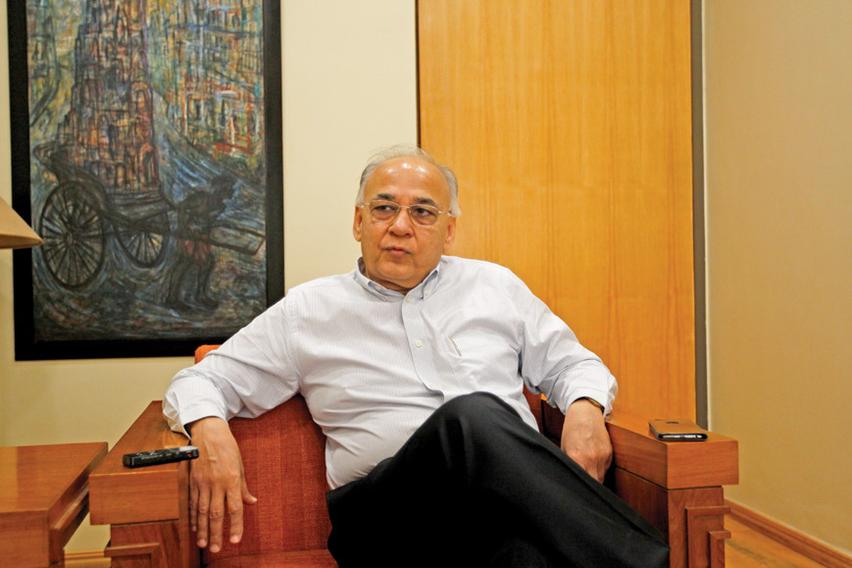 GRUH understands the small borrower
Civil Society News, Ahmedabad
GRUH Finance has vast experience in giving housing loans to small borrowers in the unorganised sector. It is an aspect of finance that is important for social inclusion, but not one that is readily taken up by big lending institutions and banks because of the challenges involved.
How does one serve small people who don't have salary slips and fixed assets and live on the street? Most players in the financial sector find it too expensive and lack the orientation. But GRUH on the other hand has built valuable domain knowledge and expertise since 1986, when Hasmukh Thakordas Parekh, the financial entrepreneur, founded the company. Before that he had built ICICI and HDFC.
Parekh wanted GRUH to serve rural Gujarat and the letters in GRUH come from the words Gujarat rural housing. The company began by serving farmers but over time shifted gear to the unorganised sector borrower in rural and semi-rural areas with a population below 50,000.
Civil Society first met Sudhin Choksey, GRUH's managing director, some years ago at a Monitor Group presentation on affordable housing. He's been a reader all this while, but when we caught up with him in Ahmedabad recently it was for this interview:
What is GRUH Finance's learning from all these years of lending to small borrowers?
When we decided to cater to the small people, it started from our objective. We were told to promote housing finance in the rural areas.
We realised there is a large population whose livelihood comes from the informal segment where they don't have sufficient proof of income — for example, farmers. We had to find methods of assessing their income. So we assessed the source of income. For farmers we found out how much is the landholding, what are the crops they grow once a year ...