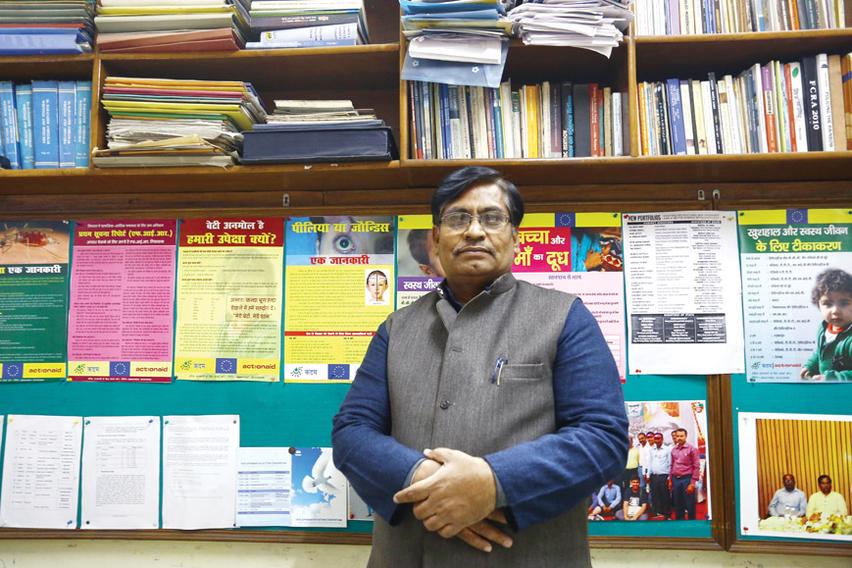 'Rohith's case is not the first and it won't be the last'
Civil Society News, New Delhi
When Rohith Vemula, a Dalit PhD student at Hyderabad Central University, committed suicide on 17 January, it brought to the fore the continuing caste discrimination on Indian campuses.
Vemula's stipend had been stopped for six months on the basis of charges that are contested. He came from a poor home and had been borrowing money to survive.
Was this harsh treatment an isolated incident or is this what Dalits face across educational institutions?
The National Confederation of Dalit Organisations (NACDOR), a confederation of 2,183 Dalit groups, has been working to empower Dalits since 2003. Ashok Bharti, Chairman and founder, says discrimination remains widespread though there is also greater awareness as the wide ranging protests against Vemula's death have shown.
Bharti has mobilised Dalit groups in most states of the country. In 2005, NACDOR's first agenda was reservation for Dalits in the private sector. At first, companies objected but then came around and admitted affirmative action was needed. In 2011, NACDOR signed an MoU with the Confederation of Indian Industries (CII) on increasing education, employability and enterprise among the Scheduled Castes (SC) and Scheduled Tribes (ST).
Alongside, NACDOR began lobbying for increasing the budgetary allocation for SC/ST communities. "It has become a talking point among Dalits now," says Bharti.
NACDOR has also been researching nutrition among SC/ST groups. It has published around 19 status reports on nutrition. It has also set up an All India Mazdoor Union of MGNREGA workers.
Bharti, 56, worked for the Union government before he became a full-time activist for the Dalit cause. Excerpts from an interview:
Is discrimination against Dalit students in colleges widespread?
Rohith Vemula's tragic case is not the first one and it won't be the last. There was a case in AIIMS too some years ago. A committee was set up and the ...