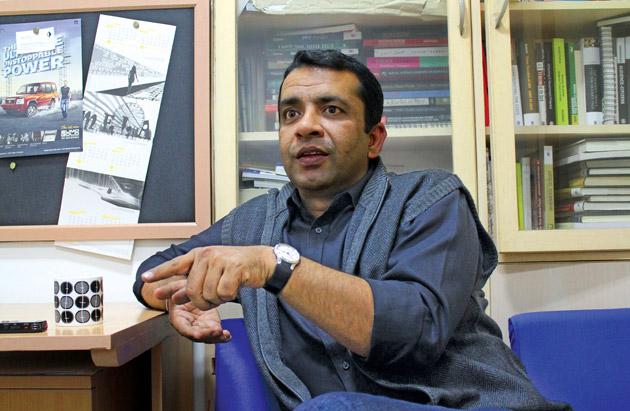 'Clothing isn't even a topic in development'
Civil Society News, New Delhi
Anshu Gupta won the Ramon Magsaysay Award this year for "transforming the culture of giving in India" and "treating cloth as a sustainable development resource for the poor". It is an initiative he began in 1999 when he left the corporate sector to start Goonj.
Goonj would collect clothes from the middle class in cities and take it to the poor in rural areas. It was a simple idea with enormous potential and in 16 years Goonj has reached out to the poorest districts in the country in 21 states.
It also has a lot of learning in disaster management. Goonj loads trucks with relief material and finds its way to the spot, handling logistics and cooperating with the local administration. When an earthquake struck Nepal recently, Goonj was there to help. But, says Gupta, for him the worst ongoing disaster is poverty.
Over the years Goonj has found a myriad ways to use discards for development. The non-profit's initiatives are uniquely trash-based and not cash- based. Villagers pinpoint what they need. It could be repairing a bridge or a school. Goonj pays them in cloth in exchange for their labour. It has created livelihoods by starting small manufacturing units. A Sujni Centre in Rishikesh makes rugs, mattresses and quilts by stitching layers of cloth. Other units manufacture inexpensive sanitary pads.
Civil Society has covered Goonj closely. But in this interview Anshu Gupta goes back over the years of his journey and the learning at his non-profit:
What inspired you to start Goonj?
Honesty speaking, I can't pinpoint any one thing that inspired me. Yes, some incidents left a strong impression on me — the story of Habib Bhai, for example. Many years ago, after my journalism studies, one winter morning in Old Delhi I read a line in Hindi 'Dilli police ...