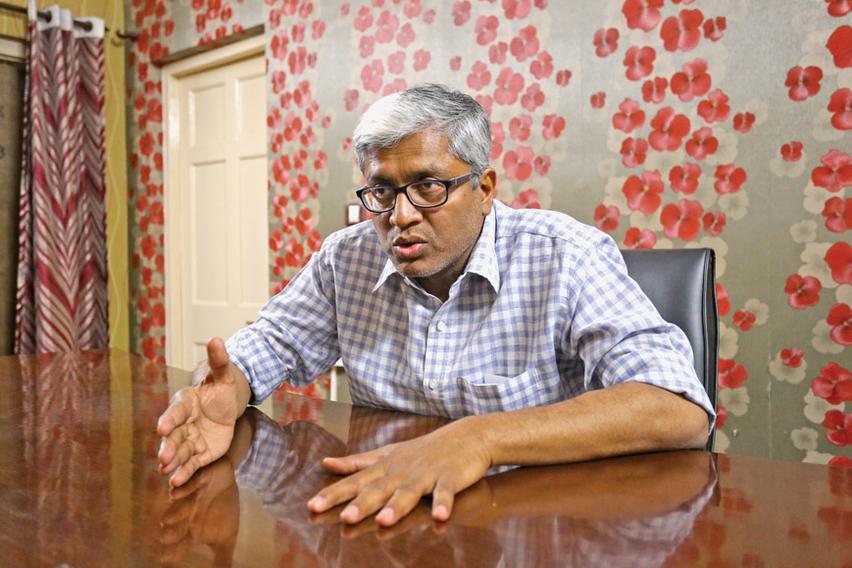 AAP dips toe in municipal waters
Abida Khan, New Delhi
The Aam Aadmi Party (AAP) is preparing itself to contest municipal elections. For a start, it is putting up candidates to contest by-elections to 13 wards which fell vacant in Delhi's three municipal corporations.
In January the Delhi High Court had ordered the State Election Commission to conduct by-elections for the 13 vacant wards within three months. AAP had been hoping to dissolve the corporations and conduct fresh elections instead.
Last year, the newly formed party had swept the Delhi Assembly polls with a lively street-level campaign. So there is interest in its election strategy and its roadmap for Delhi's beleaguered municipalities.
The Congress government led by Sheila Dikshit had divided the cumbrous Municipal Corporation of Delhi into three, ostensibly to manage civic issues more efficiently. Instead, trifurcation worsened its problems. The north and east municipal corporations are now on the verge of bankruptcy. Nearly 150,000 safai karamcharis (sanitation workers) went on an indefinite strike in February because they weren't paid salaries. Mounds of garbage piled up in the city. Some areas of the city have fallen off the map and Delhi now has three mayors.
AAP recently announced its list of candidates. Ashutosh, spokesperson for the party and a former journalist, explained their plans for the upcoming by-elections and the three municipalities.
What is your party's strategy for elections to Delhi's municipalities?
The AAP-led Delhi government has been working for the people and their concerns. On that basis, we have kept education and health as our priority while addressing civic concerns. We have saved money over the years through low-cost construction and honest work.
We completed the Azadpur flyover project in just `150 crore, saving about `100 crore. We want to inform the people that when there is governance without corruption there is no dearth of money.
Second, the ...