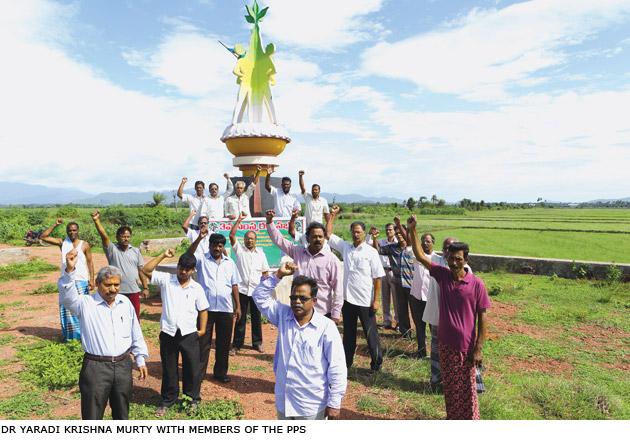 Umesh Anand, New Delhi
It is a brilliant countryside awash in green and stretching all the way up to sand dunes and a sparkling coastline. There are paddy fields, water bodies, fisheries, jackfruit trees, coconut trees and vegetable gardens. In all, 18 villages on 5,000 acres make up this resplendent setting in Andhra Pradesh's Srikakulam district. A highway runs through here, but for most part these villages are a world unto themselves and eager to stay ­that way.
When we showed up on 31 July, voting was in full swing for 16 panchayats. It was a vigorously contested election. But, interestingly, there was just one big issue: scrapping of plans for a thermal power plant in the area. Such is the popular anger over the plant that every candidate had promised to oppose it.
"It is the only issue," said Dr Yaradi Krishna Murty, at his clinic in the Mahalaxmi Nursing Home at Sompeta, the mandal headquarters from where the campaign against the plant has been run by the Pariyavarna Parirakshana Sangham (PPS) along with support from the Teeraprantha Matsyakara Aikya Vedika (TMAV).
Dr Krishna Murty, 50, is an anaesthetist and a respected local physician. But in his avatar as activist he has found his life change dramatically. As the guiding spirit of the agitation for the past four years, he has been helping mostly unlettered farmers and fishermen express their fears and articulate environmental arguments against the plant.
With Dr Krishna Murty's example before them, teachers, lawyers and small traders have joined the agitation.
-->