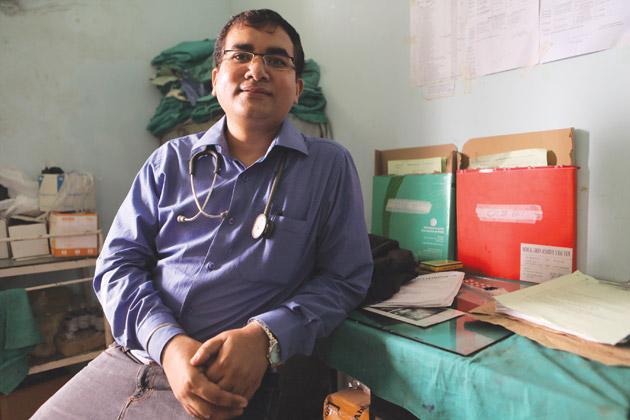 Dr Ravikant Singh: We have to take baby steps, make small improvements so that the system becomes stronger'
DOCTORS FOR YOU: Calamity specialists
It was 2007 and Mumbai was reeling under an outbreak of malaria, dengue and leptospirosis. The blood bank at the KEM Hospital was in urgent need of blood and platelets. Dr Ravikant Singh, in the first year of a post-graduate course in public health administration, was leaving the canteen after breakfast when he saw a notice for donors. He was a regular donor himself but it struck him that the problem could be solved more effectively with a bigger campaign.
Dr Ravikant, as he likes to be known, spoke to a few other young doctors like himself and soon they had two banners with which they launched a platelet awareness and donation drive. Their effort instantly attracted attention. A report in a Mumbai newspaper helped. The number of platelet donors doubled and the KEM Hospital blood bank no longer had a shortage.
"Through that drive we literally saved the lives of 30 to 40 patients," says Dr Ravikant. "I had just completed my MBBS and taken admission in the post-graduate course. We didn't have an organisation at that time nor any plans to launch one. It was just an instinctive response to an emergency."
As word spread that the KEM Hospital blood bank had platelets, calls began coming to the Dean asking him to help other medical facilities in the city. The Dean summoned Dr Ravikant and asked him whether the campaign was being run by a registered organisation. Anxious not to be caught on the wrong side of the rules, he instantly made up a name – Doctors For You. He said the campaign was being run by Doctors For You and, yes, it was registered.
It is seven years since that landmark day. Doctors For You is now an expanding initiative to train government doctors, improve public health ...