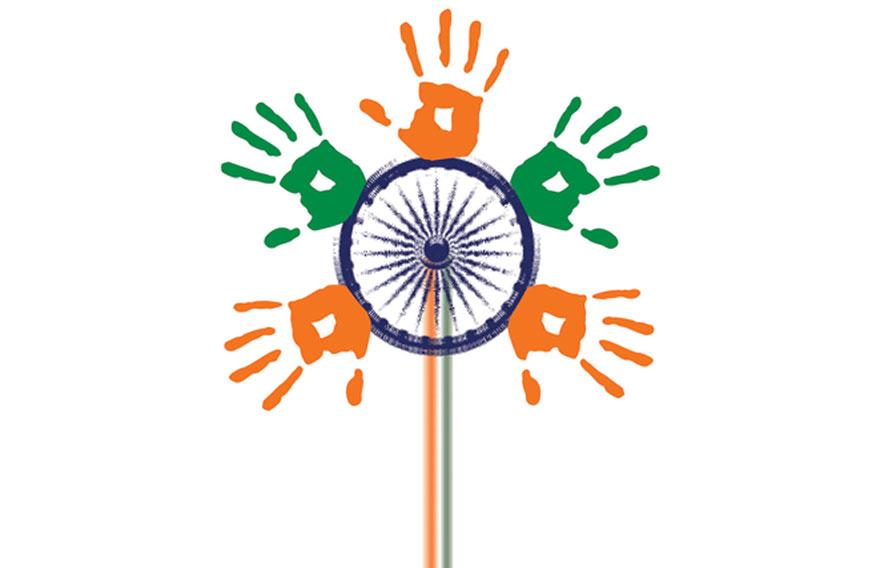 Bool Gaon to Lathao to Sagar...
RITA & UMESH ANAND
We are often asked how we discover the wonderfully talented and public-spirited people who enter the Civil Society Hall of Fame each year. Our answer is simple — you just need to look around and you will find them everywhere in India. This year, too, we have been out looking in Lathao, Bool Gaon, Siyani, Warangal, Sagar, Ufrainkhal....
If many of these names sound strange to you, it is because of the way we are. An emerging economy encourages people to think about earning more and living better. It adopts only familiar definitions of success. The focus then becomes a few cities, a few neighbourhoods, a few companies, a few think tanks, a few NGOs, a few lawyers, a few doctors, a few entrepreneurs, a few TV studios.
To be outside these charmed circles means not to exist. But trust us, the places mentioned above are hot destinations for the kind of ideas and initiatives that India needs. They deserve better recognition.
Civil Society magazine, in the past 13 years, has tried to look at India differently. We seek out the stories that don't easily gain currency and aren't fashionable to tell. And through the Civil Society Hall of Fame — which is an extension of what we do as journalists — we encourage citizens to felicitate other citizens who may not represent stellar material success but yet contribute significantly to making our country a happier and more inclusive place.
It is a no-brainer that the strength of a country as large as India is in its diversity. No single solution fits all. Innovators and achievers need to be sought out and encouraged where they are least likely to be found. It is through disaggregated efforts, some small and some big, that India can emerge as a powerhouse of ideas and talent.
New technologies like the cell phone and the Internet are already having a liberating influence and are drivers of awareness and empowerment on a scale never experienced before. But much more needs to be done socially to bring people together. Many Indias need to reach out to each other in ways that are non-official and personal.
The Civil Society Hall of Fame tries to make such connections. It identifies remarkable individuals and groups from all over the country and celebrates their achievements. At our well-attended event in Delhi each year, the audience gets to see and interact with these invariably self -effacing leaders.
Through the magazine, the stories of the entrants to the Hall of Fame reach other corners of the country and a diverse readership of doctors, lawyers, teachers, students, judges, government servants and social activists. These stories then get told and retold as they leave an impression. It is wonderful to see ideas travel and find new takers.
The entrants to the Civil Society Hall of Fame don't just espouse interesting causes. Their personal journeys are unique and inspiring. They are reluctant heroes, which is all the more reason for appreciating them. They deserve to be icons.
Take the inspiring story of Ramesh Gharu. His parents were safai karamcharis or manual scavengers. As a child and then as a young man he would work with them. But he also got himself a school education and college degrees.
He is today a successful teacher with an awesome record in a government village school in Barmer district of Rajasthan on India's western border with Pakistan. Gharu has developed toys to communicate with his students. His classes receive record attendance and we have witnessed and documented how he holds children in thrall.
In sharp contrast to Gharu, Gautam Sharma is an upper caste headmaster, also in Barmer district. He is a gifted administrator. From the moment he stepped into the Bool Gaon village government school, he began sprucing it up and putting better systems in place. Rooms have been added and the school management committee is deeply involved. Children are no longer sent over long distances to attend a private school. Instead, they go to school in Bool Gaon itself.
Far away in Sagar, in Karnataka, Honnesara Paniyajji Manjappa is also trying to give children an education. He has been an insurance agent who has used his commissions, other personal funds and donations to create schools where destitute children from anywhere in India can stay, have their meals and get an education. These children have not only found a home with him, but they have gone on to get jobs and be independent.
In Arunachal Pradesh, Sathyanarayanan Mundayoor has created a library network to encourage children to read and express themselves. Known as Uncle Moosa to locals, he has brought new meaning to the role of the library in the life of the community.
The work of Sachidanand Bharati and his fellow activists perhaps has global implications. They have been saving forests and water bodies in the mountains of Uttarakhand. This year when fires ravaged many forests, those managed by them went unscathed. It is because they have traditional tree species and small water bodies that preserve moisture in the soil.
Kim Chaddha has gone from being the stressed out mother of a profoundly deaf daughter, to being a therapist who works with other parents with impaired children. Her experience as a parent makes her an accomplished therapist. In Hyderabad, she now runs a centre for AURED, the Mumbai-based organisation that helped her solve her daughter's problem.
Beeram Ramulu is a farmer and an activist who has been helping other farmers in the water-starved Warangal district of Telangana. He keeps records of farmer suicides and helps their families get compensation. Through him farmers get to connect with government schemes.
These names came from a much wider search and longer list. For the final selection we drew on the experience of our jury. We would like to thank Aruna Roy, Anupam Mishra, Amit Dasgupta, Dr DPS Toor and Vir Chopra for the personal interest they took.